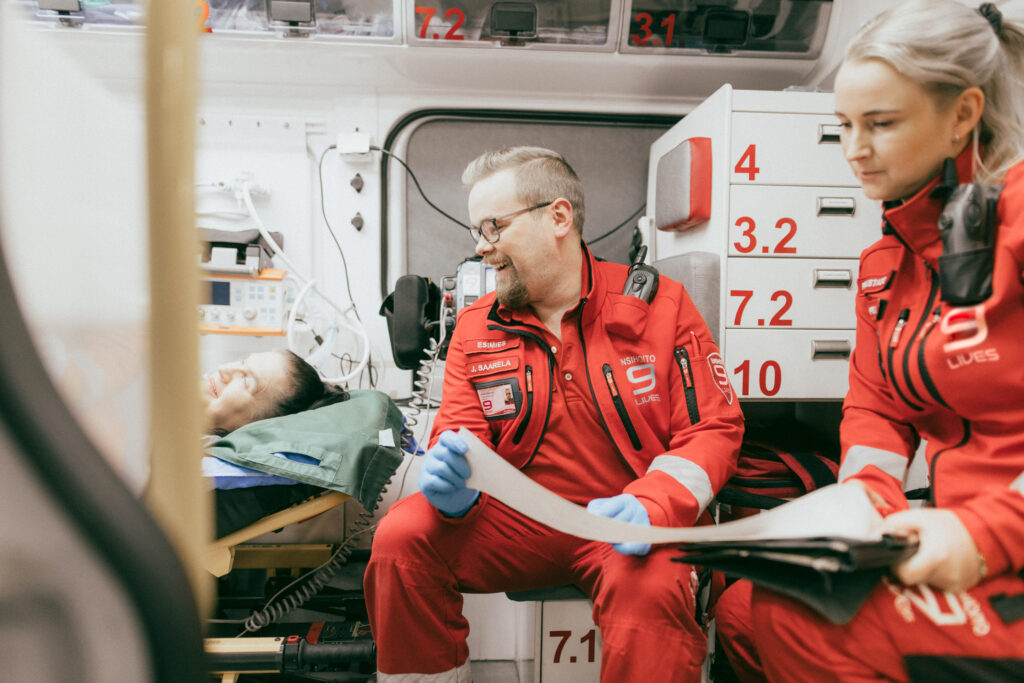 Emergency medical services and patient transfers
9Lives is a pioneer in emergency medical services and the leading private provider of patient transfer services in Finland.
Dozens of ambulances on standby both in Finland and in Denmark.
We employ hundreds of emergency care workers.
Our services include emergency medical services and non-critical patient transfers. We offer our services to private clients, various healthcare organizations, wellbeing services counties, and anyone in need of patient transportation in Finland and abroad.
We provide emergency care and patient transport services comprehensively in accordance with established quality criteria. Our skilled, trained, and experienced staff, together with efficient processes, guarantee high quality and cost-effectiveness in our services.
We continuously focus on improving our operations and always explore new operating models to maximize the diverse utilization of employee expertise for the benefit of society. Our high level of quality is demonstrated and assured by our ISO 9001 certification. We are certified as an emergency care provider by Det Norske Veritas.
In Finland, the responsibility for organizing emergency medical services and patient transport lies with the wellbeing services counties. EU procurement legislation requires the tendering of patient transfers. Comparisons show that in areas where ambulance services have been tendered and are performed significantly by private companies, costs are considerably lower, and service levels are high.
Our agility enables us to quickly expand our operations to new areas.

NON-URGENT PATIENT TRANSPORT
An ambulance is needed not only in emergency situations but also for those who require professional, friendly transportation services delivered with healthcare expertise and appropriate transport equipment. While everyone would prefer to travel independently, that is not always possible. When assistance is needed, help must arrive promptly, be human-centered, friendly, and of high quality.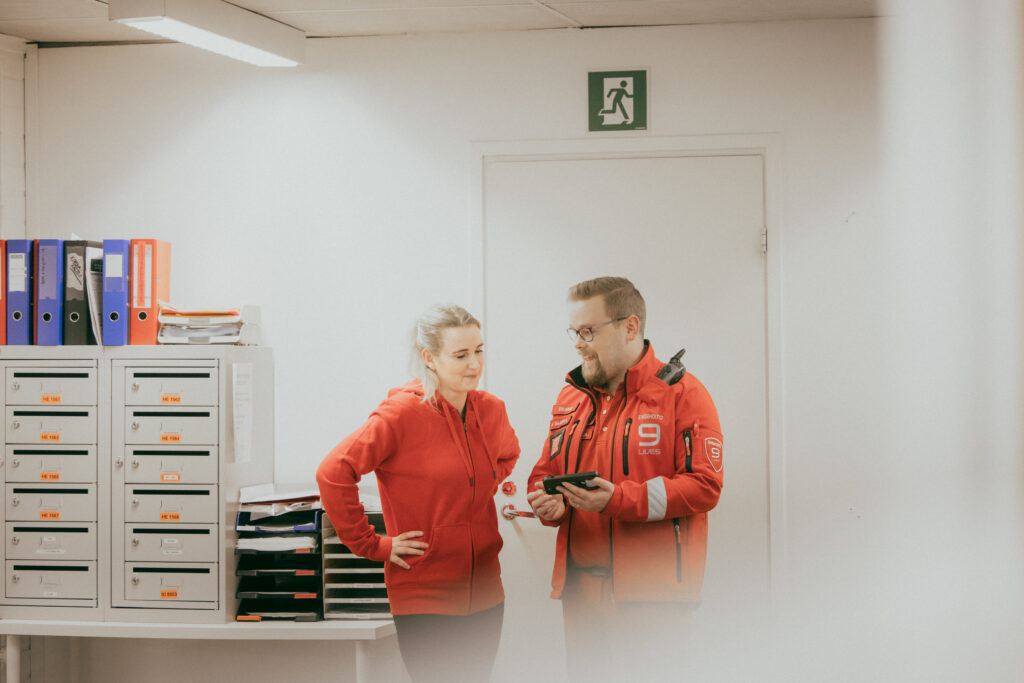 You can order non-urgent patient transport anytime by calling 020 700 8000. You can also pre-book the transportation service.
9Lives has provided skilled services to thousands of homes and institutions for decades. We transport our clients from care institutions to their homes and back, between hospitals and care institutions, to their hometowns, or from abroad to their home country.
Our transportation arrives on time
Although we call it "non-urgent patient transport" to differentiate it from emergency operations, the ordered transport should still arrive on time. Our situation center at 020 700 8000 operates 24/7.
Our situation center staff consists of healthcare professionals who can provide advice and guidance as well.
Collaboration agreements and patient transport services
We are happy to sign a framework agreement with care institutions that require patient transport services. This way, we can ensure that clients in need of transport receive the best possible services. However, the absence of a framework agreement does not hinder or limit the use of our services.
For inquiries, please contact Business Manager Timo Palo at timo.palo@9lives.fi.