RESPIRATORY PARALYSIS CARE WITH SOLID EXPERTISE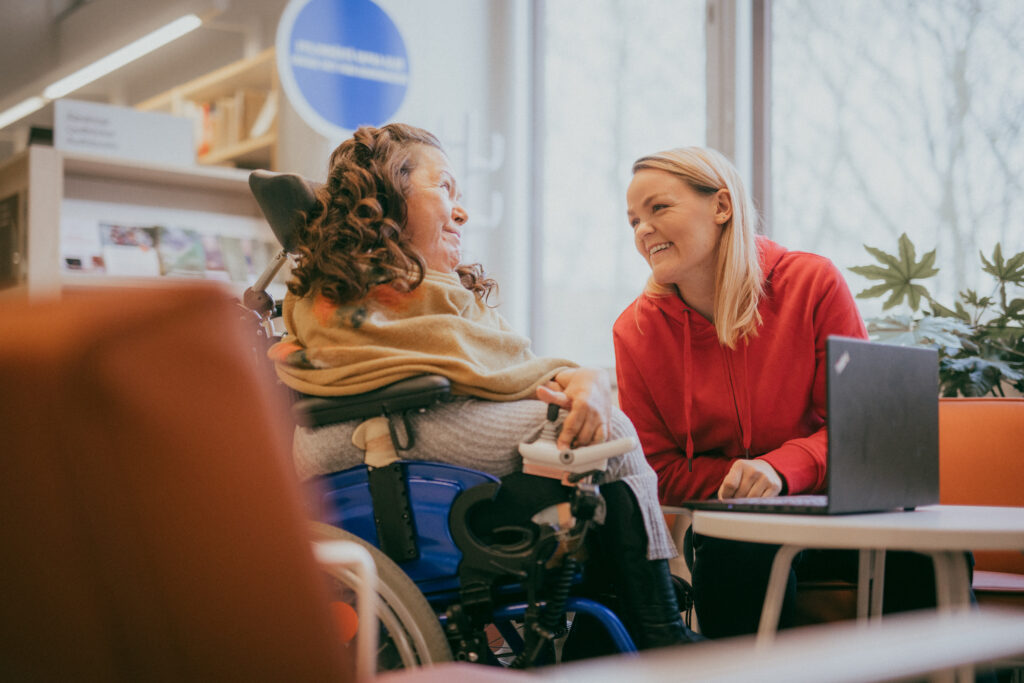 Respiratory paralysis care is continuous, professional care. Its organization is challenging for several reasons – one of the most difficult issues to solve is the constant shortage of resources. Staff turnover is also unfortunate for the patient. The more familiar the caregivers are and the more humanely and pleasantly the care can be arranged, the better the patient will feel. Substitute arrangements can also be a burden for relatives. In the worst case, if substitutes are not available, the patient may need to be transferred to a ward, which is not desirable for the patient. This puts additional strain on wards already suffering from resource shortages and can be very expensive.
Managing care teams is also a heavy process that ties up a lot of staff. By looking at the issue from a new perspective, administrative costs can be saved while ensuring the functionality and backup arrangements of care in all situations. In addition, the service is more pleasant for the patient.
Typically, 4-5 people commit to the care team of a patient needing respiratory support, as the service is provided around the clock.

At 9Lives, we have extensive experience in both respiratory paralysis care and the organization and management of care teams. We can offer our skilled staff for temporary help to fill in gaps during vacations and other absences or for resource shortages, but we can also take on entire care teams for patients needing respiratory support. This frees up administrative resources for other tasks, as we take care of the entire care package from start to finish. Currently, we have several respiratory support care teams in different healthcare districts, such as Pirkanmaa.
Temporary staff for respiratory paralysis care
9Lives is a company specializing in temporary staff for patients needing respiratory support. You can find skilled substitutes from us, whether you need quick relief to reduce overtime or staff for longer substitutions. We have been operating in the healthcare sector since 1958. Our long experience helps us understand the special needs of patients.
We are responsible for interviewing substitutes, statutory qualifications, training, and all employer obligations. We ensure that the substitute is always familiar with the procedures at the facility in question. Additionally, both the client and the chosen employee receive support from 9Lives throughout the temporary employment relationship.
Outsource the entire team through 9Lives – take advantage of care team outsourcing
Recruiting skilled caregivers specializing in respiratory paralysis care is difficult, and ensuring team resources is challenging. We can take on the entire care team and be responsible for its resourcing, training, and supervision. By outsourcing the care team for patients requiring respiratory support to us, you ensure that resources are sufficient and the team is reliable. We have experience, a clear and efficient organization, and a proven method for implementing outsourcing. If the patient needs hospital care, the team goes with them to the hospital, so that the patient's care does not burden the ward staff.
Make your work easier by outsourcing
Overtime is exhausting for both employees and employers. Staff turnover and constant substitutions, on the other hand, are unpleasant for the patient, who inevitably forms bonds with caregivers. By outsourcing respiratory support care services, you save people, money, and administrative effort. As overtime hours decrease, so do the compensations paid for them. When we take care of the entire team, everyone is satisfied.
Would you like to hear more about our respiratory paralysis care services?
For more information, please contact the Business Area Manager Peter Söderlund at peter.soderlund@9lives.fi or call +358 44 4090 203. You can also contact us through the contact form.