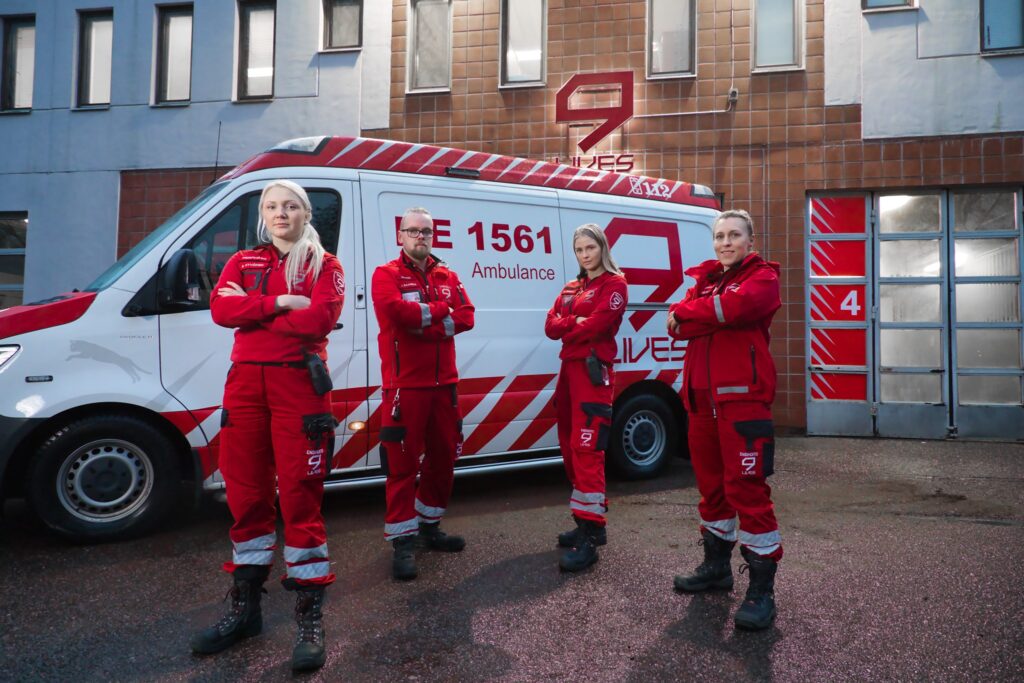 Ambulance services for events and public gatherings
Are you organising an event that will have crowds of attendees or involve potential risks? Let us handle the ambulance standby services for your event. If you are organising a public event, it is your responsibility to ensure adequate first aid services. A written first aid plan must always be prepared and included in the event's rescue plan.

No matter the size or style of your event, we have the expertise to provide appropriate and sufficient first aid. We take care of everything on your behalf – from planning to executing an efficient and effective first aid and ambulance standby service.

Our extensive experience, combined with our professionally trained, cheerful, and highly skilled staff, guarantees that your event's guests will be in good and capable hands, even in the case of unexpected incidents.

Whether you are organising a sports competition, a trade show, a concert, a market event, or any public gathering, and whether the number of attendees is in the tens or tens of thousands, please contact us. Together, we can create a first aid plan tailored specifically to your event, leaving nothing to chance! We operate all over Finland.

For more information about our event first aid and ambulance standby services, please contact our Business Director Timo Palo at timo.palo@9lives.fi or call +358 50 365 3305. You can also make an inquiry or place an order through our contact form.