Our company's business idea is to provide high-quality mobile nursing-centred social and healthcare services all over Finland; we are also growing strongly in the remote services sector of the industry. Our business principles are rooted in complying with requirements, reliability, responsibility, and good business practices. Quality and ethical principles take precedence in the operations of all our units and employees, and these are considered essential parts of every employee's daily work.

We develop quality operations at all organisational levels. Our quality work is guided by our company values: humanity, professionalism, reliability, innovation, and joy.

The motivated and professional approach of our owners, management, and staff enables us to consistently develop our operations according to changing demands.
THE BEST EMPLOYER IN THE INDUSTRY
At 9Lives, we aim to be the best workplace for nurses, assistants, and professionals in the healthcare industry. We want to provide a team that people want to join and a workplace where your contribution has a meaningful impact. With us, the best elements of caregiving take centre stage. We are committed to continuous skills development and actively involve our staff in service development. We measure employee satisfaction and actively improve our operations based on employee feedback.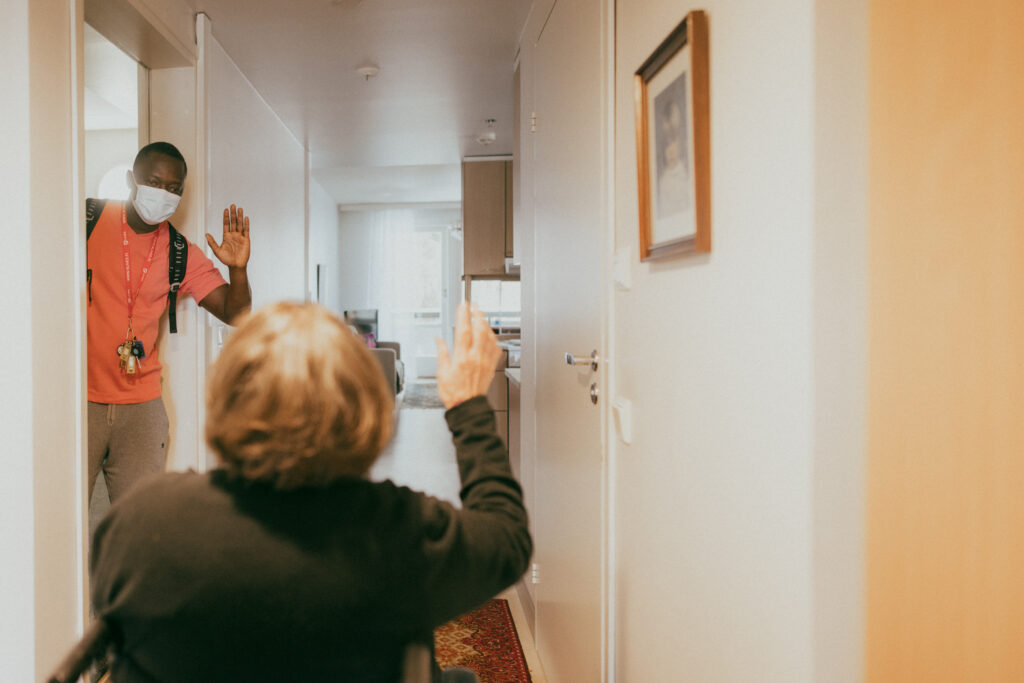 CERTIFIED SERVICES AND HIGH CUSTOMER SATISFACTION
Customer satisfaction and high-quality service are our top priorities. We provide our customers with quality service based on genuine dedication and understanding of their needs and requirements.

We continuously develop our customer feedback system, and our operations are guided by the information we receive from it. We are committed to handling and reporting feedback as required by our quality assurance agreements.

Our quality system is audited and verified regularly by independent certification bodies, according to ISO9001 standards. With internal audits, we ensure consistent service quality across our locations.

We use the IMS operations management and quality control system, which monitors customer satisfaction, deviations, near-miss and hazardous situations, as well as risks.

Both external and internal audits are conducted annually in our company, ensuring the quality of our operations.
9LIVES GROUP OY'S WHISTLEBLOWING CHANNEL
We are committed to operating honestly, responsibly, and in accordance with the legislation governing us. We also expect this from all our partners. To ensure the responsibility of our operations, we have a whistleblowing channel. Through this channel, you can submit a confidential report on any potential misconduct. You have the opportunity to express your concerns anonymously.

You can find detailed instructions for using the whistleblowing channel and the reporting form here.