NURSE AND PHYSIOTHERAPIST HOUSE CALLS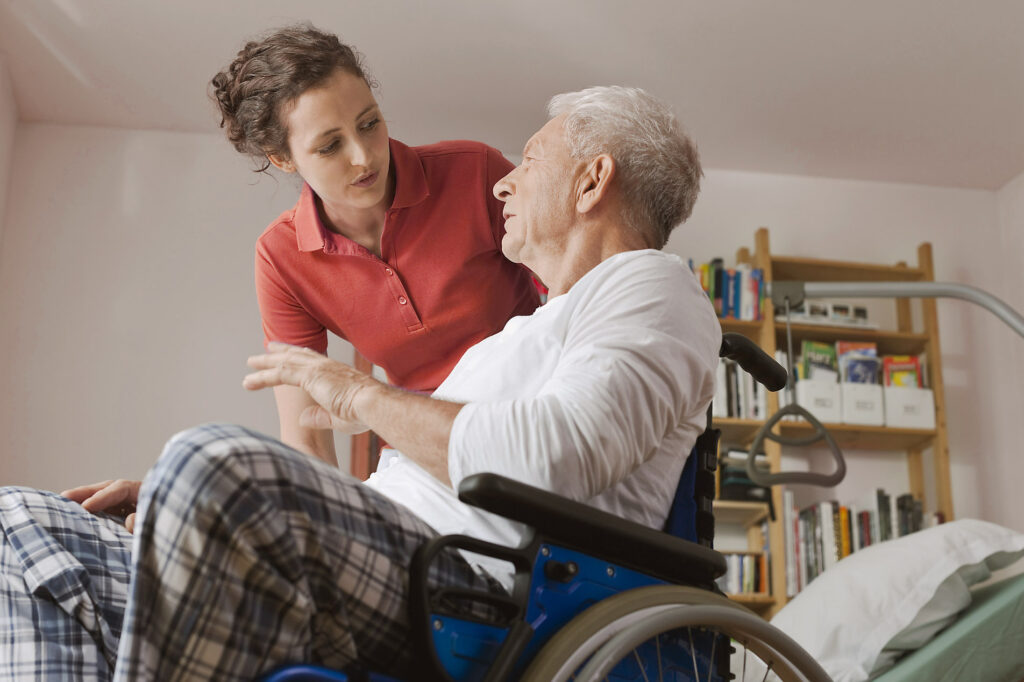 High-quality care at home
Are you about to be discharged from the hospital, or does your loved one need a nurse's assistance at home? We bring our top-notch nursing and physiotherapy services to you or your loved one's home.

Home nursing and physiotherapy services are currently available only in the metropolitan area. In addition to other services in the metropolitan area, we also offer foot care for the elderly and diabetics.
Home care for the recovering or the elderly
Home nursing is similar to the care provided in health care and wellness centres, but without the queues and the noisy hospital environment. Whether taking blood samples or administering injections, the experience is more comfortable when you can lie on your own sofa or bed.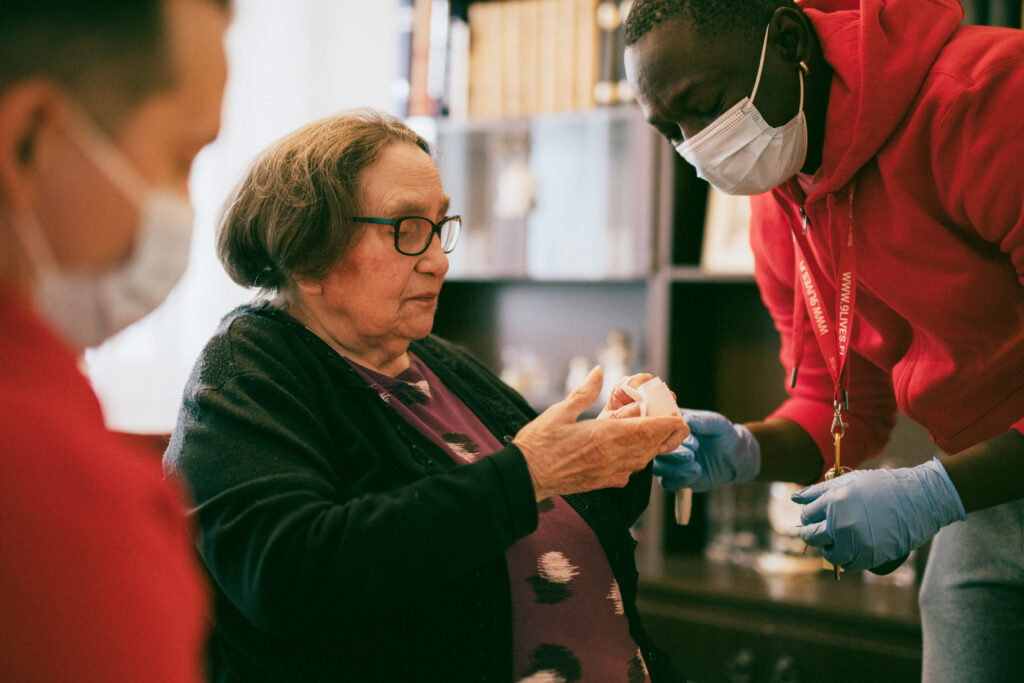 Our professional nurses at your service
Our nurses have time to meet each patient, and they advise and support the patient and their loved ones throughout the care. Ensuring that patients feel comfortable and secure is of utmost importance to us. We also work closely with your doctor to ensure that treatment plans are followed.
Easy at-home physiotherapy and rehabilitation
Are you recovering from knee or hip surgery? Do you suffer from back pain or other issues related to mobility? Whatever your or your loved one's mobility challenges may be, our physiotherapists are ready to help you wherever you need us. You can order physiotherapy services at home or in an assisted living facility.

When physiotherapy is given in the client's own home, the treatment is efficiently incorporated into daily life, taking into account the everyday needs and challenges of mobility. At-home physiotherapy is beneficial for people of all ages but especially beneficial for people recovering from injuries and the elderly.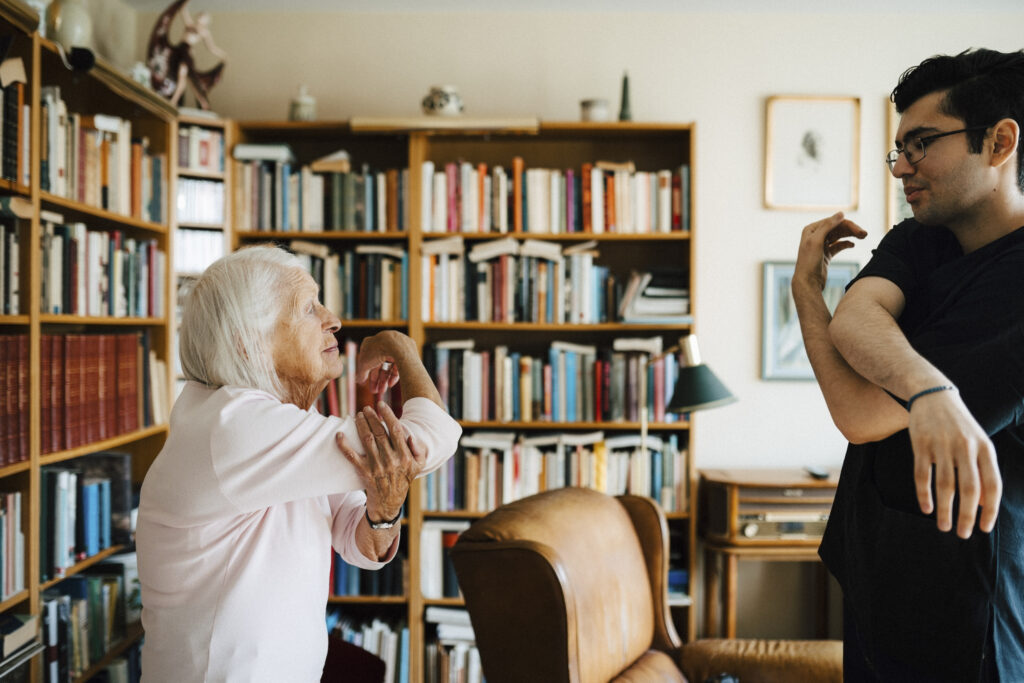 Foot care specialist house calls
Good wellbeing starts from the feet, and we offer the convenient services of a foot care specialist in your own home. Foot care helps maintain foot health and hygiene, and provides support in preventing and treating foot problems.

Anyone can book a home visit with our foot care specialist. Our clients often include seniors who may find it difficult to care for their feet due to mobility issues. Diabetics, on the other hand, may experience numbness in their lower limbs, making regular wound checking and treatment particularly important.